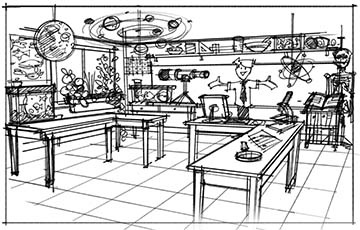 Approximately two years ago, I embarked on an adventure to become an elementary educator. Throughout my career as an industrial designer (imagining, visualizing, and designing new ideas for toys, games, and products for children), I became aware of the many connections to be made between the iterative design process I know so well, and the ways that children experience and learn about the world we share. The disciplines of design are well aligned with those of discovering and constructing new knowledge through investigation and hands-on experience. Curiosity, creativity, inquiry, planning, observation, and assessment, are common to design and teaching. If this scope is expanded to encompass technology, engineering, and both the visual and performing arts, then my personal connection and professional experience is doubly significant and relevant to what I hope to achieve as a teacher.

My love for children and their sound development is boundless, and that emotional connection is what has primarily driven me to pursue the teaching arts. I believe that all children deserve the opportunity to learn in a safe, fair, consistent, collaborative, and enjoyable environment of kindness and respect. I support the idea that enjoyable lessons are memorable, so I am a proponent of meaningful play in learning. This belief, my intuitive and positive connection with children, combined with my intensive study of pedagogy and teaching practices while earning my Master of Arts in Teaching in Elementary Education at Rhode Island College, finds me fundamentally prepared to enter the profession as an elementary educator who is ready to teach, and so importantly, ready to learn.

I value and encourage a learning environment that celebrates and honors every child as an individual. Experiencing cultural diversity and multiple perspectives is a critical component to a comprehensive education. A diverse classroom is filled with social and academic learning opportunities that enable children to understand the ideas and feelings of others, fostering intellectual growth and developing better learners. If true social harmony is indeed possible, it will surely emerge from the "small society" of elementary school. That is where positive behavior modeling and leadership by teachers and parents, will produce the next good citizens of the world, and truly kind human beings.

I believe that education is a relentless iterative process, and I will always be looking for what works for each learner. Reflection, refinement, and revision are all vital necessities to making planning, instructing, assessing, and connecting function properly. In my classroom, I hope to provide an environment that is like a gymnasium specially equipped to condition the growth mindset. In this "learning studio" we will not be afraid to fail. We will steel ourselves to tolerate the temporary discomfort of disequilibrium as we learn, assimilate, and accommodate new knowledge. As their minds open to new ideas, I will guide my students to stretch their thinking, take chances, discover what brings them joy, and help them soar. I want to share my love and curiosity about animals, plants, people, oceans, space, machines, geography, history, art, design, music, food, and so many other things. Most of all I want to share my love of learning new things about anything and everything, because the real love is truly in the learning.